Wow. It's hard to believe it's been four weeks since I've written here. It's proof that no matter what we may think, it's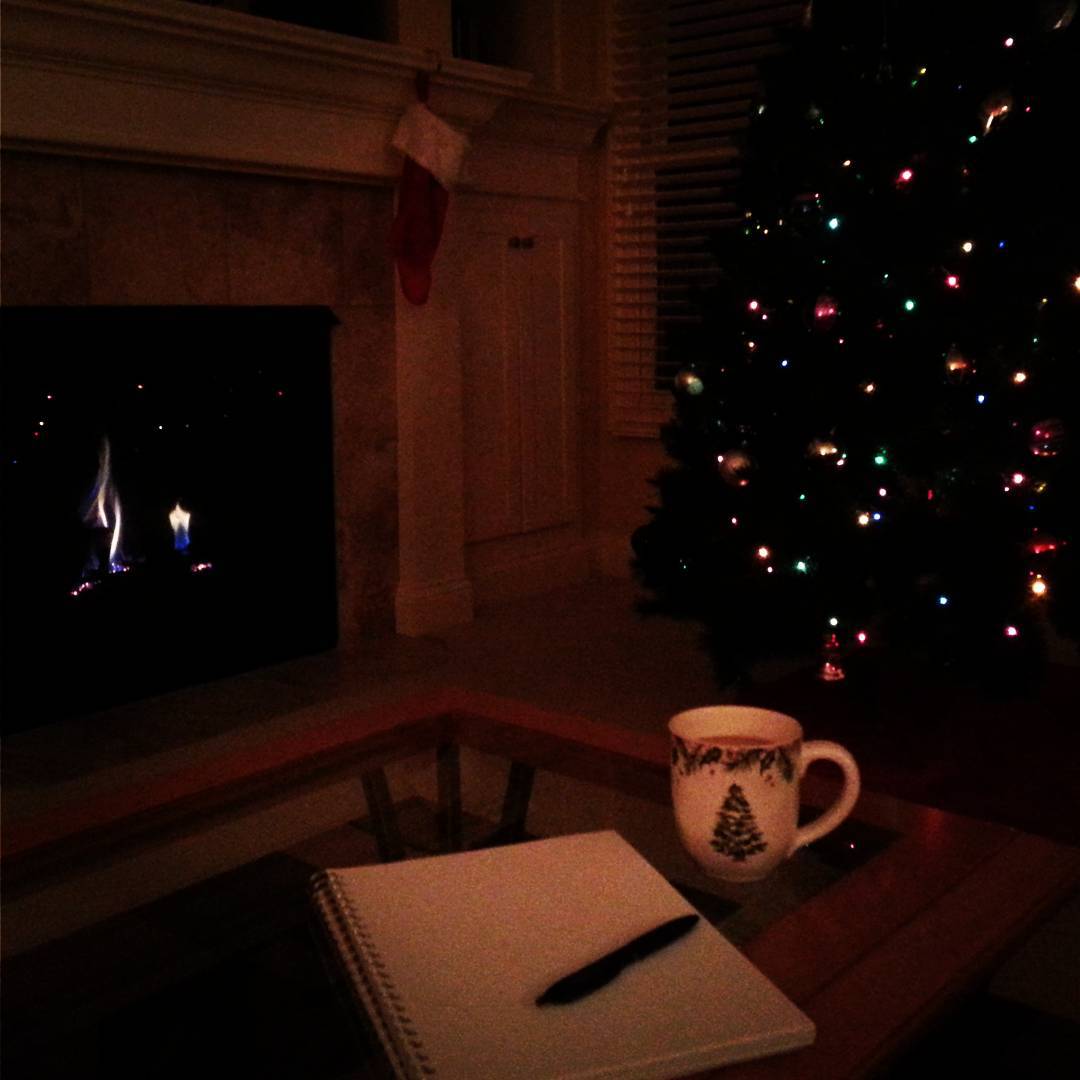 impossible to do *everything*. A lot has transpired: prepping for the holidays, going to Chicago for Thanksgiving, and birthing The Book.
In the focus on the final editing and formatting of the book, I could barely pull myself away for any other tasks. It was stressful. I may have cried a little towards the end when I was feeling as if I would never be done. And the whole process was glorious.
We finally moved the giant TV out of my office and into our spare room which left me space for a 3rd bookshelf in my office. I still need to arrange my books and special objects…it's on my list for this week.
It was a very social week for me…two parties, a lunch and a lecture at the library. More in one week than I typically do in a month.
We've also decked the halls. The baby Christmas tree is upstairs and the big Christmas tree is downstairs. We've hung stockings, brought out the Christmas dishes, and strung lights. I love having my morning coffee or evening wine by the fireplace and the tree.
What I'm Writing
Yes, The Book is done. Create a Life You Love: Straightforward Wisdom for Cultivating the Life of
Your Dreams is now available on Amazon.
I did the final formatting and editing in Word, but up until then, I was using a combination of Scrivener and The Hemingway App. Both were worth every penny.
Now that the book is out in the world, I am desiring a breather and thinking about What's Next when it comes to my writing.
I will confess that I created the structure for the book I want to release in November 2016 this afternoon in Scrivener….even if I don't start writing it for a few weeks.
What's Happening with Work
I finally made the announcement to subscribers that I was shifting from a weekly newsletter to bi-weekly. I had planned to make the switch in January, but after some discussions with JB, Melissa and Becca, I decided to pull the trigger in December. This coming week is my first week of no newsletter to write and I'm feeling both anxious about not sending it and giddy at not needing to send it.
Though I haven't announced it on my website, I've also made the decision to not accept new clients for the first quarter of 2016. I'll continue to coach everyone in my current practice as well as offer one-off sessions for previous clients. I may even take referrals from former or current clients.  I did take the "Free Test Drive" graphic out of the sidebar and replaced it with my book.
What I'm Reading
During my absence here I read quite a bit and am on path to my goal of reading 140 books in 2016. Here's a quick list…
I love "Cozy Mysteries" when I am tired or needing good mind candy. They have to be well-written with lovable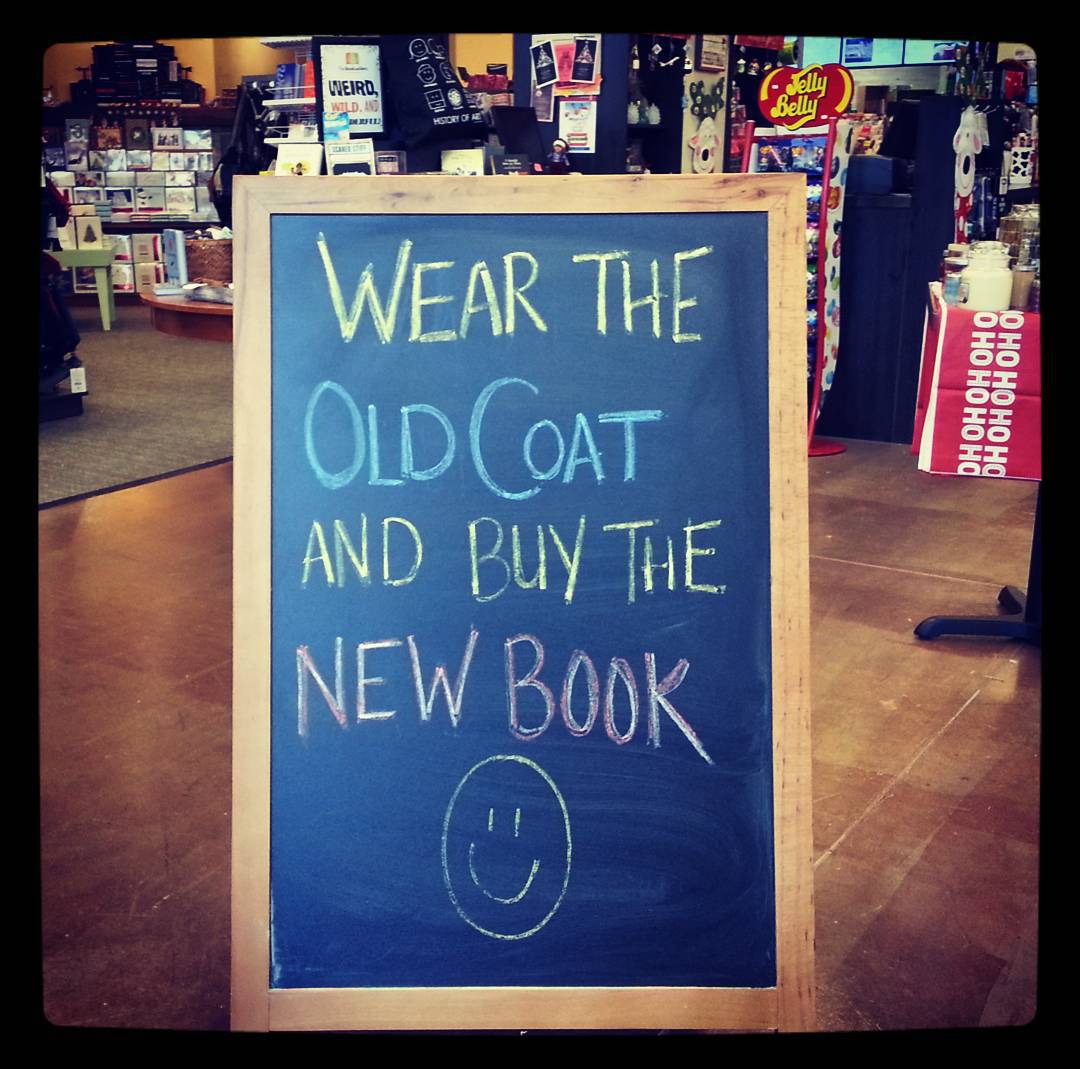 characters, and all of these fit that bill:
I dove into some non-cozy books, too.
I re-read:
Life in General: an American woman reflects on midlife in the 21st century by Becca Rowan. I needed something gentle and loving for the drive to Chicago and to soothe my jangled nerves.
Currently, I am reading:
The Survivor (Mitch Rapp #14) by Kyle Mills  (continuing the series created by Vince Flynn).
What's I'm Shaking My Head At
Myself. I opened a bottle of bubbly to celebrate the release of the book on Thursday….and after one glass, put a fancy re-usable cork back in the bottle and stuck it in the fridge. I typically drink white wine, though will occasionally do red. But the occasion called for something special. It's a pink bubbly from France that I took for Thanksgiving and served at my book club – always finishing the bottle pretty quickly.
Well, I opened the fridge late Friday night to find pink champagne (though not officially champagne) everywhere…. There was a glass and a half left in the bottle, but the pressure built up and BOOM. Though I cleaned it up, I am still finding sticky spots and sticky stuff in there.
What's Really Floating My Boat
Can one confess love for a vacuum cleaner? I am in love with my Shark Rotator Lift Away…with it's ability to go under the bed and under chairs….and do a number on the hardwood floors.
Remember me telling you about the book Delicious! by Ruth Reichel? We read it in book club and one of the ladies made Billie's Gingerbread Cake from the book for our holiday celebration. I couldn't resist having another piece of it for breakfast with my coffee.
It's been a long, wild, and wonderful lead into the Holidays. I'm grateful for JB being home after a week away for work and looking forward to a quiet week to catch my breath.