I am once again late on writing this little missive. I know, I know, there are no real deadlines here, but without any sort of goal date or bulls-eye to aim my arrows, my quiver would grow dusty and my bow stiff from non-use. We are smack-dab in the middle of another period of time off for JB,  and for me that means less time with the words here in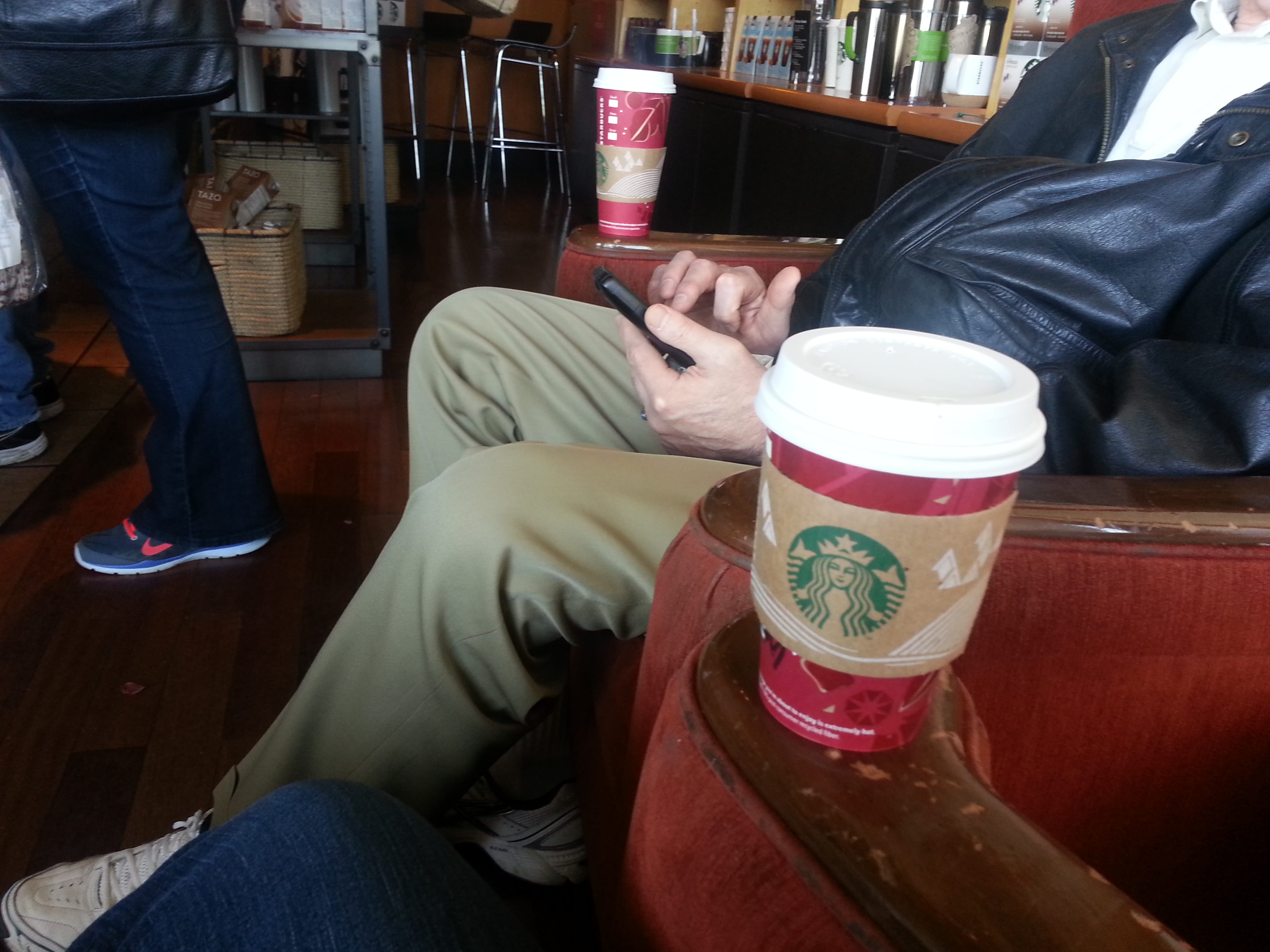 my computer and more words with him.
I know that as he moves closer and closer to retirement, I need to find a different rhythm with that, but despite my deadlines, spending extra time with him is a gift right now….as if I am shoring up my reserves for the stretches of time alone in the coming months when he is traveling for work and I will not be tagging along.
If only he'd want to get up as early as I do 😉
In all honest, most of the week has been focused on Home Improvement. Several weeks back, we had the granite counters in the kitchen cleaned and resealed, but they were unable to do the bathrooms because the space between the faucets and the back-splash was too tiny to clean properly.
So, on Thursday, the plumber arrived to remove the faucets. That necessitated me removing everything out from under the bathroom sinks, and Dear Lord, we had so much…stuff. I discarded way too many half-empty shampoo bottles and found some expired first aid supplies. Everything else went into a giant plastic bin.
While I had the plumber here, he also replaced the kitchen faucet. The old one no longer pulled out to spray, a feature I use daily. That, of course, necessitated the removal of everything under the kitchen sink as well. Another bin was needed for the under-sink-supplies.
As I paid the plumber and we chatted about his return the following day to put the bathroom faucets back in place, we talked about the extreme need for a Water Softener. The calcium in the hard water around here mucks up anything water flows through. He gave me a quote and told me that if we decided to go ahead and buy the softener, he could install it when he replaced the faucets, saving us a "trip charge".
But before we get to Friday, on Thursday, the Granite Dude arrived. He acid washed the bathroom counters, resealed them, and went back on his merry way. Fortunately, it was not too hot and not too cold and I opened the windows the let the fumes escape.
JB agreed it was time to get the Water Softener, so I sent a text to the plumber and he promised to bring it along Friday morning.
And Friday was dedicated to the Plumber. Replacing the bathroom faucets first…and while he was doing that, the lovely lady from Sophisticated Shades arrived.
We live in an "open concept" home with large windows and lots of natural light. There are no blinds or curtains in our great room and we do love the light and the clear view of the golf course. Over the long Labor Day holiday, though, JB mentioned how nice it would be to have some shades in there…not just to occasionally lower, but mainly for the style. We had a Roman Shade installed over the kitchen sink and it looks so elegant and pulls the space together in that finished way.
As she was leaving, the plumber was ready to set up the water softener. When I took him to the basement to show him where it needed to go, I cringed at the condition of the basement. We are not hoarders nor are we messy people, but goodness, where did all that stuff come from?
It was almost 2 PM by the time the plumber left and I was exhausted from all the company that wasn't quite company.
On Saturday, we had Best Buy coupons that were due to expire, so we faced the crowds. We are no where near Christmas and the stores were packed with their "pre-holiday" sales. We spent the coupon on a new vacuum. We got a Shark, one that has an attachment for hardwood floors, and I'm pretty excited to try that out.
We ran into Macy's, where we agreed upon a little table to go with The Chair and though JB said to just get it, I am going to wait until it goes on sale. Because I know Macy's and I know that it will go on sale in the near future. Getting his agreement allows me to pop in and check the price and purchase it whenever.
We headed to lunch and by the time we got home, I was too tired to mess with the new vacuum…..
On Sunday, JB put the vacuum together as I was cleaning up the breakfast dishes.  Where, oh, where shall the new vacuum go? In the closet off the laundry room, of course. But that closet could use a little cleaning out, so while he continued to assemble, I began cleaning.
Seriously, where does all this stuff come from? We cleared a couple of shelves, dusted, shifted somethings to the garage.
The old vacuum, while not working well enough to take care of the upstairs carpets and rugs, is in nice enough shape to vacuum the small piece of carpeting in the storage are of the basement…which led us back to the basement, the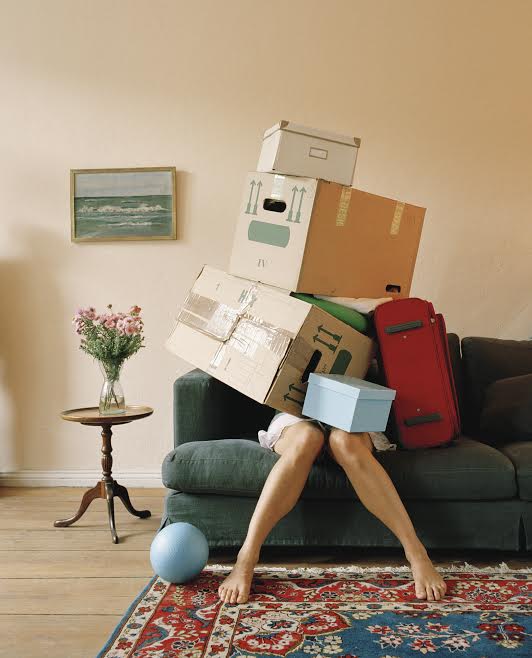 horrified mess of luggage, boxes, and more.
You already see where this is going, don't you?
We spent about three hours on Sunday cleaning out the basement. We decided that since we don't plan to move, there's no need to save the boxes for bigger appliances and electronics, unless they are still under warranty. Though, we did keep the box for one of the flat screen TV's. JB sorted through all the cables and cords and such (we have lots of speaker wire and yards and yards of co-ax cable). I sorted through the magazines squirreled away for vision board workshops and reduced them by half.
We ended with a ton of cardboard to filter into our recycling pickups. Boxes of computer cables and keyboards to be shuttled off to Best Buy to be recycled. And, of course, stacks of things to be shuttled off to Goodwill. Though we don't store clothes in the basement, there were bags of clothes set aside for Goodwill there, which we hauled upstairs and put into my car.
We labeled a lot of clear plastic bins and they look so neat and organized…holding extra sporting goods and HDMI cables and such.
After raking the leaves in the front yesterday (Monday),  John spent a bit more time in the basement tidying up. Consolidating items into the wire shelves, including moving the Christmas Decorations to shelves instead of piled in a corner. He also swept and such.
And there is still work to be done in the basement, all of it mine. I have several file boxes of papers that need to be sorted through and shelves of books to render decisions upon: do they stay or do they go? This is something only I can do, so I committed to having it complete before he returns from a business trip the week after Thanksgiving.
There are other home improvement projects discussed as we've been carting empty boxes to the garage and bags for Goodwill to my car. Like interior painting. New carpeting for the stairs. Going through the rest of the cabinets in the house to clean and clear and de-clutter. Potentially converting a portion of the basement into a finished workout room.
All things that can wait…at least until next week.
What I'm Writing (& How it Dovetails with Work)
I spent some solid time working on The Book. Though I am happy with where I'm going, I am frustrated with the slowness of my editing. As I mentioned in this week's newsletter, I had figured it would be easy. That I would collect my favorite blog posts, lightly tidy up the text, and then send it along to Amazon to make into real books that can be held in my hands. But it hasn't turned out to be that way.
Instead, I am combining old posts with newer ones and finding connections between posts that on the surface didn't seem to be connected.
I believe this process is going to make a better end result, but it's taking me "too long".
JB asked if I needed to back off a bit, and stop putting so much pressure on myself. But I still want to hold this book in my hands before the holiday season. I want to give the book to friends and family. I want it to be an item to gift to others. I deeply long to hold it in my hands before Thanksgiving, maybe gift a copy to JB's mother when we are in Chicago for the Thanksgiving holiday.
In addition to all of this editing, I did write the introduction or preface for the book this week and am pleased with it. I sent it along to my friend Melissa, who has edited 80% of my blog posts before they appear on my work website and she said she loved it.
I wrote a fresh piece for the work blog:  You Don't Have to Settle. It's an idea I've had for a bit now and was happy to breathe life into it as we approach the Thanks season.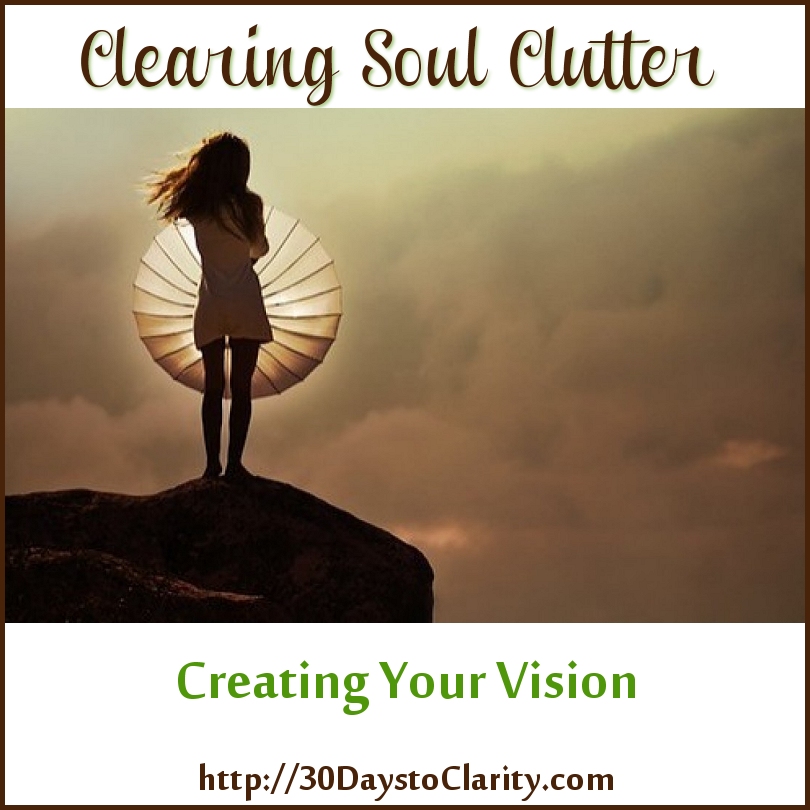 I finally did the final edits on the Clearing Soul Clutter course and it's available for purchase as a Workbook instead of an email course.
I also chose the art for the final free eBook for subscribers, my annual Let Me Help You Choose Your Word of The Year guide. Which may not sound like much, but it sets a theme for me and for subscribers. It's always important to me to release into the world. The last two years, I sent the same general book…but I think I'm going to change it up this year. Not a lot, but a little.  And I think I want to lose the "Touchstone" concept and find something else. Similar yet different.
I am frustrated with myself on how little I've worked on the book this weekend. I got a solid round of editing in on Sunday morning, but the rest of the weekend has been a bust. It's harder to edit when JB is home and he doesn't return to work until Thursday…..
What I'm Reading
I have been so focused on writing and editing that my reading has consisted of Bon Appetit, Esquire and Southern Living this week….. Yes, I've read a chapter or two of a book here and there, but nothing substantial.
What We're Eating
I roasted a turkey on Monday.  I didn't want to pass on my opportunity to get a free, local, free range turkey from my beloved Dorothy Lane Market….and since we aren't going to be home Thanksgiving…and JB is leaving the Sunday after Thanksgiving for a week long trip, this was the best time to roast it. (The coupon expires 11/30). I served it with gravy, wilted spinach, and baked sweet potatoes. Not a full Thanksgiving feast…and yes, I miss cornbread dressing. But not enough to make a big pan of dressing we might not eat.
I made some turkey stock out of the carcass before cleaning everything up last night.
Otherwise, it's been the same meals have been appearing on our table: halibut or chicken with veggies for dinners. And lots of veggies with eggs on the weekends for brunch.
What's I'm Shaking My Head At
Why is the media so quiet about events like this? Three shot in Jordan at a training facility (the exact training facility JB was teaching at last May). Where is the outraged media over this?
And speaking of outrage, seriously, what is up with these people and the "red cup" thing ? What a waste of energy, complaining over the design of a plain cup. I took a peek at some of my past photos of red cups (like the photo at the top of the page, which was in 2013) and didn't see anything "Christian" on them. Since when does a plain red cup mean "non-Christian"?
And on that note, it's time to sign off. We've broken down all the boxes for the recycling folks. JB is out raking leaves. And that means I have about a half our to go back into Scrivener and work on The Book.
Send wishes my way that I make some significant progress and have a solid almost-final draft by the end of this week.