Friday was an adventure in patience as well as a huge sign from the Universe that I am traveling a path that I am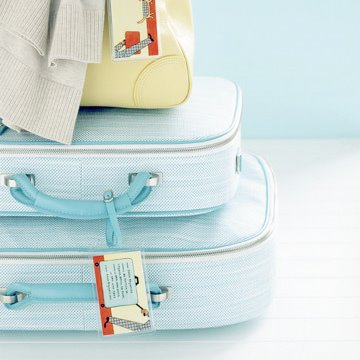 meant to be upon.
I am in Dayton, Ohio this weekend. If flights had gone as scheduled, I would have had a couple of hours of time to kill in Dallas upon returning from Miami before I boarded my flight to Dayton. Instead, a domino fell that meant a whole new plan would have to fall into place with much tighter connections. The domino was the cancellation of my flight from Dallas to Dayton due to a mechanical problem.
As it happened, I had arrived at Miami airport almost three hours early for my flight to Dallas. The ticket agent, upon checking my bag through for me, suggested I try to go standby on an earlier flight, just in case weather in Miami held me up. She was the first piece of the puzzle that turned out to be my saving grace. While waiting to hear if I would make the earlier flight on stand by, I got an email from American Airlines that said my flight had been canceled. I called, and the agent began working her computer magic and said "If you can make this flight, we'll be able to get you to Dayton tonight instead of tomorrow."
I landed in Dallas at 3:40 PM and the flight for Chicago was due to depart at 4 PM. The flight attendants managed to get me moved close to the front of the plane and when passengers ahead of me found out I was trying to make a 4 PM flight, they parted, allowing me to exit first. I was originally seated in row 35. I trotted through DFW Airport, making my way from C Terminal to A terminal (as I had landed no where near the Train) and worked my way through the crowds past 20 gates. I arrived at the gate with 10 minutes to spare.  Talk about timing!   Once I got to Chicago, I had about an hour to breathe, grab a snack, and make my way to the Dayton flight.
One of my dear friends called to get an update on my travel adventures while I was finally sitting and when I told him of the tight connections, he laughed and said "I certainly hope you see that you've had a hand in this day. A not-of-this-world, divine intervention. It's obvious you are meant to spend this time with JB." I have to be honest when I say that I did feel that a guardian angel was watching over me.
(The only casualty of the day was no luggage until late Saturday evening. Thank goodness for Wal-Mart at 11 PM and a washing machine!)
The weekend has been amazing and I  feel so blessed to be able to have this time to explore this relationship. We've done nothing out of the ordinary.  We've gone shopping, explored the area, gone out to eat, cooked together, gone to a movie, gone to Mass together…. In the moments of what some would consider to be mundane, I've discovered contentment as well as a peaceful spirit.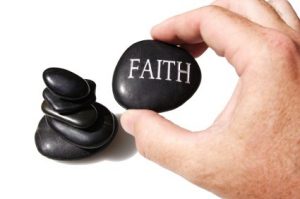 Life is truly good.  I am listening to my heart and my instinct, doing my best to banish fear.
I personally believe this:  We truly must learn the lessons of our past, yet not dwell in them.  We must plan for our futures, but not wait for a future event to embrace life.  We must embrace the perfection (and imperfection) of our present, or we will miss the beauty and blessings of the moments that allow us to put our past behind us.   By seizing the day, we also build upon stepping stones to our future.
As I mentioned here and over at All Things Girl, 2010 is the year of Faith.  The Universe is reminding me.
And finally, I am listening.