Author Nicole Gulotta pulled together a 30 Days of Haiku Challenge in honor of April being National Poetry Month. So, rather than skipping the challenge of playing with words, I decided to share my poems here even if I don't post them over on Instagram.
Here are my entries for days five, six, and seven. Along with photos I probably would have chosen if I they were to find their way to Instagram.
Day 8:  Hope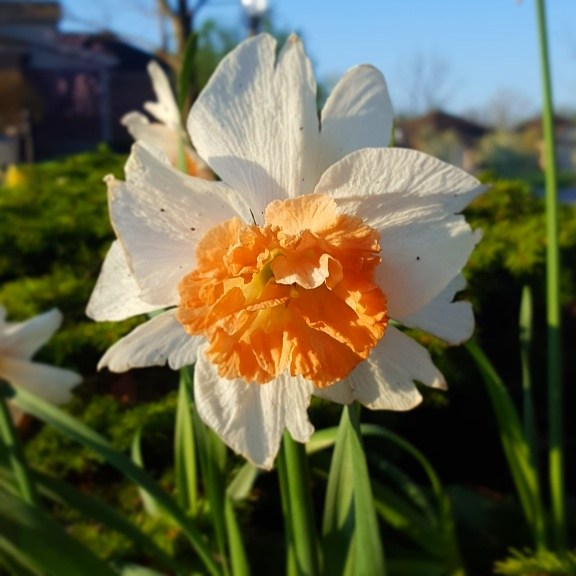 Showy Narcissus
Proclaiming Spring's Arrival
Beckon Desire and Faith
If you are needing hope, early during the request for us to begin social distancing, I gathered a collection of quotes on hope to turn to during this time – and in any crisis. Because when you don't have the words for something, someone else may be able to provide it.
Day 9: Someone You Love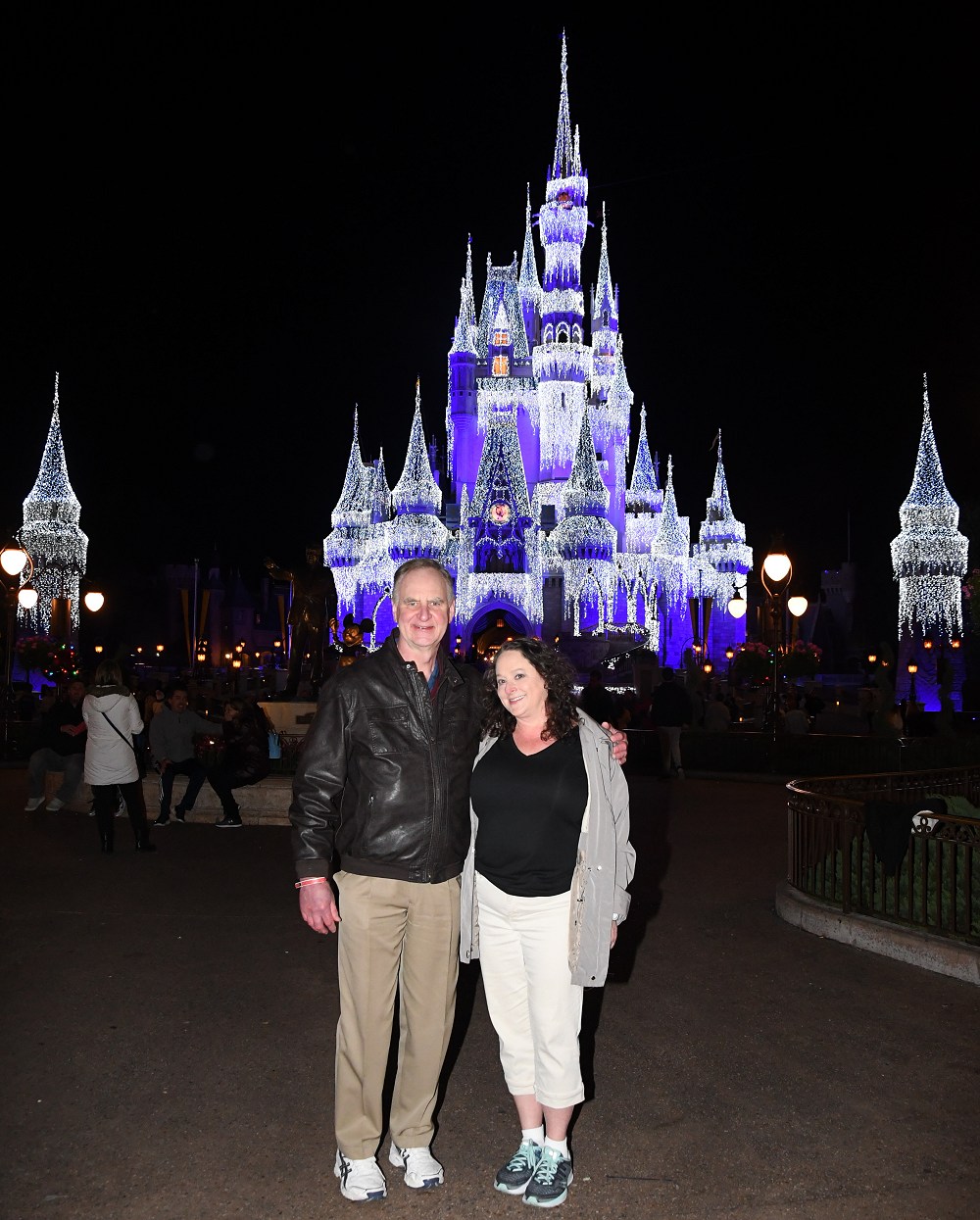 Though Every Day Isn't
Disney World, Together Is
The Best Place to Be
---
This photo was taken on our last night at Walt Disney World in January.
We had gone to one of Disney's "After Hour Events", which is a paid event with access to Magic Kingdom for three hours after they close. The longest we waited in line was 15 minutes, so in three hours we were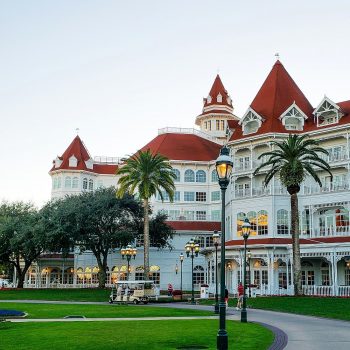 able to ride more than in an average day. It also included unlimited popcorn, ice cream bars, and bottled drinks. Though we didn't get many of those, it was still a nice treat.
As we were leaving, the event officially ended. But we were able to get this shot of us in front of Cinderella's Castle, still all done up in the Christmas Lighted version. We also got to see and hear "The Kiss Goodnight" right before the photographer snapped this photo for us.
We had gone with most of John's family in celebration of his mom's 90th birthday. Only one son-in-law and one grandson-in-law weren't able to make it. There were 23 of us in all. We all arrived on January 2nd and everyone else went home on January 5th.  We went home on the 7th.
All of John's sisters and his mom stayed at the Grand Floridian with us. And it was perfect for mornings, especially. To allow everyone to wake up on their own and wander down to the lounge for coffee.
When you stay in the main building of the Grand Floridian, you get access to the Royal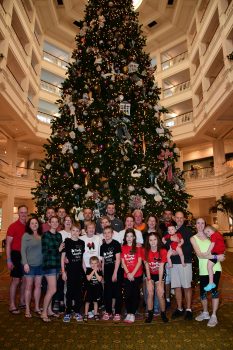 Palm Club, which is their concierge lounge. They serve small plates throughout the day: breakfast, afternoon tea, evening hors d'oeuvres, and late evening desserts. And not only is the food excellent, but the service is lovely, too.
That allowed everyone to break off into little groups to explore the parks. And give us a gathering spot to be together are various times during the day. Beyond breakfast, it was nice to grab snacks throughout the day with folks. And, of course, get a glass of wine and a dessert before the fireworks each night. That was another great thing about the location of The Grand Floridian is being able to watch the evening fireworks at The Magic Kingdom from the comfort of our balcony.
While John's mom didn't go into the parks, she definitely enjoyed the resort, the food, and, of course, the family time.
It was super quiet and a little lonely after everyone else left. We'd spent most of our park time with John's youngest nephews – who are in 3rd and 4th grade.
Yet, it was also a nice treat for me to be able to take Disney at a slower pace on that final day with just John and I.
We've been together now for almost ten years. And while no relationship is perfect, this one feels, in the words of Mary Poppins, Practically Perfect in Every Way.
Nice to go back down memory lane a bit during this time under our stay-at-home quarantine. I was due to go back to Disney World next month for a birthday trip. But even if the stay-at-home orders are lifted and if Disney World re-opens, I've decided it cancel my trip. It's just too soon, you know?
Hope you are doing well. Love and love. Stay home. And more from me later this week.