I didn't do a very good job of writing regularly about my 2016 Word of the Year: Create. Yet, every action I took this year and the decisions I made in 2016 about my personal, professional, and creative life were fueled by – and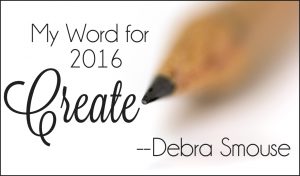 supported by – the concept of being true to it.
Oh, not as true as I wanted to be to it – or else there would be more personal meanderings here in this space. And that's something I desire to remedy in 2017.
I miss the opportunity to sit here and connect with my words in this open journal format more than I would admit to the average person. Because most folks wouldn't get how I could long to write more each week when one of the goals of 2016 was to write less articles for my "real" work – my coaching practice.
The thing is, when I write as Debra Smouse, Life Coach, it is imperative I have the answers. Maybe not all the answers, but at least enough answers to help others move their life forward.  Frankly, I am good with answers. I have one of those quick brains that can see a plethora of possibilities and can offer up a smorgasbord of choices for the folks I work with. I believe that each one of us has our answers deep inside of us, we just need someone else to ask us the right question, offer up the right book, or point us in a particular direction.
The problem with being good with the answers it that it's harder for me sometimes to admit that I don't have my own answers.
Especially when my deepest desires seem to be different from those of my peers and friends. I want more peace and less conflict and more trust and less activism. There are those I love that are so passionate about stating their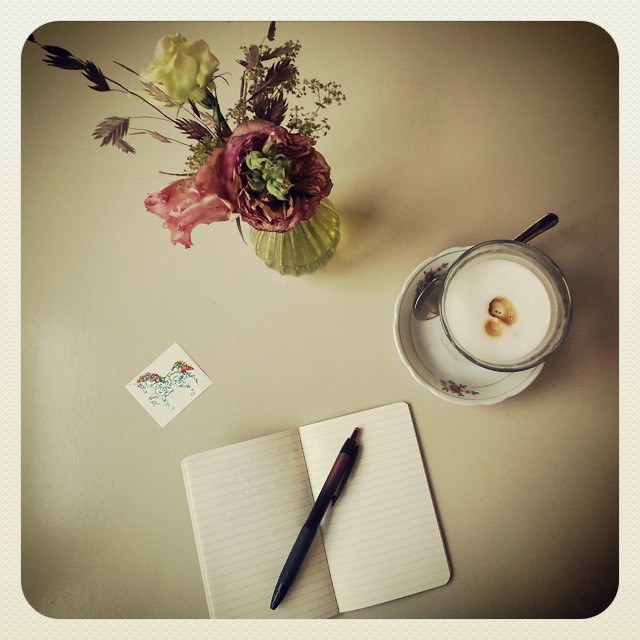 opinions and taking a repeated stand and frankly, that isn't who I am at my core.
It isn't that I don't care or have no opinions. I just prefer to keep those opinions…within my own four walls. John and I discuss the state of the world. I do talk about political things with a couple of girlfriends, only by phone or in person, though.
I am not the person that is going to write THE ARTICLE that everyone MUST READ. I don't have a talent when it comes to tackling social justice issues.
But, it has made me question myself: my heart, my ethics, my womanhood, my sense of propriety, my faith, my patriotism, and my desire to see good in the world where others can only see negativity. Am I not brave enough? Smart enough? Am I uncaring? Am I shallow? Am I not passionate?
Have I not stepped out of my own upbringing of being a "Good, Southern, Girl" enough to be comfortable talking about politics or religion or asking someone how much money they paid for their car?
I would rather see the blow-by-blow of a friend's brunch and how the book they are reading is shifting their DNA over their need to share how ANGRY they are at the world.  I long to see the beauty, the stark, irrefutable beauty of daily existence over how a beloved may be responding to news of the world.
Because, trust me, I am reeling here when I read about what happened in Berlin and Turkey and Syria and HERE and There. Yet, each day, I witness so much stark beauty: a young mom creating her best life, my mail lady sharing a story of her grief over the loss of a sister-in-law – laughing through our tears….
Though my call to CREATE in 2016 has been to create differently, I still came to the conclusion that that didn't mean I was ready to create that differently and suddenly begin writing about those topics.
And that decision to not write about any of those things means that often, I don't write at all. Because, writing about ordinary beauty, moments of perfection in an imperfect world, and the tiny details of tending a soul seem….boring.
I long for peace and beauty and hope. I seek what's good in the world, not what is wrong. Maybe I am too Pollyanna-ish.
No one can deny that 2016 has been a challenging year. My life – my daily, every day life – is one that I love and I cherish. It's a daily life I only dreamed of having when I was a little girl.
But that doesn't mean that it's been perfect in my own little piece of this world.
I wrote to a friend in a letter that maybe all this upheaval meant that the one place I needed to turn the microscope wasn't on the world at large, but on myself. Where am I neglecting myself? Where am I bullying myself? Where am I
disenfranchising my own soul? Isn't the place to begin…within my own life?  Isn't it imperative that I be true to my number one commitment of ensuring that the daily life that I create nourishes me, John, and our relationship?
I still don't have all the answers, but I do have an inkling to what direction I need to be looking for those answers. Or, at least more of them.
As we wind our way towards Christmas and 2017, I know that my Word for 2016 will continue forward with me….because I desperately need the support of it as I get a glimpse into what my personal work for 2017 must be….
As we move towards 2017, I'll be sharing some highlights of how CREATE came front and center