A visual artist I am not; I can tell you, though, that investing in some time behind the camera with intention has been a tremendous part of my spiritual growth. I enjoy looking for the miracle and the detail in the pause – and usually see beyond the pause hours, days or weeks later.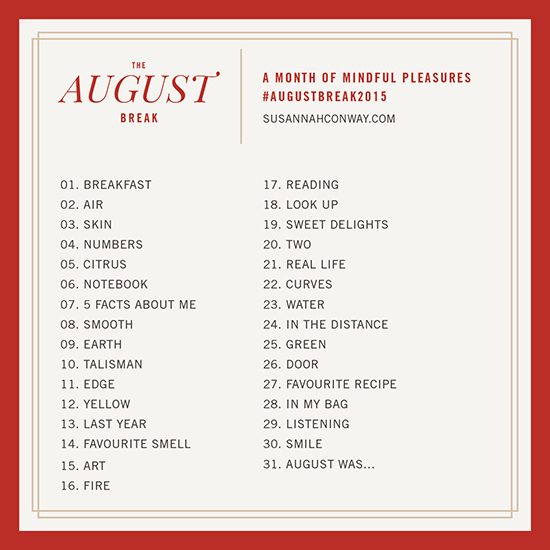 Susannah Conway created "The August Break" as a way to connect with others while connecting to our own life in a deeper way:
Pause, look around you and shoot what you see. Live inside each moment. Pay attention to what's there.
She released the full set of prompts so there's no waiting for a post to see what the prompt for the day, and I like the ability to wake up knowing the intention of the project without needing to get online.
I included the links and prompts in case you want to join in – just tag your Instagram (or Facebook) photo #AugustBreak2015
Though I may not participate every day, here's the results from Day Two and Day Three.
Day Two – Air
Day 3 – Skin