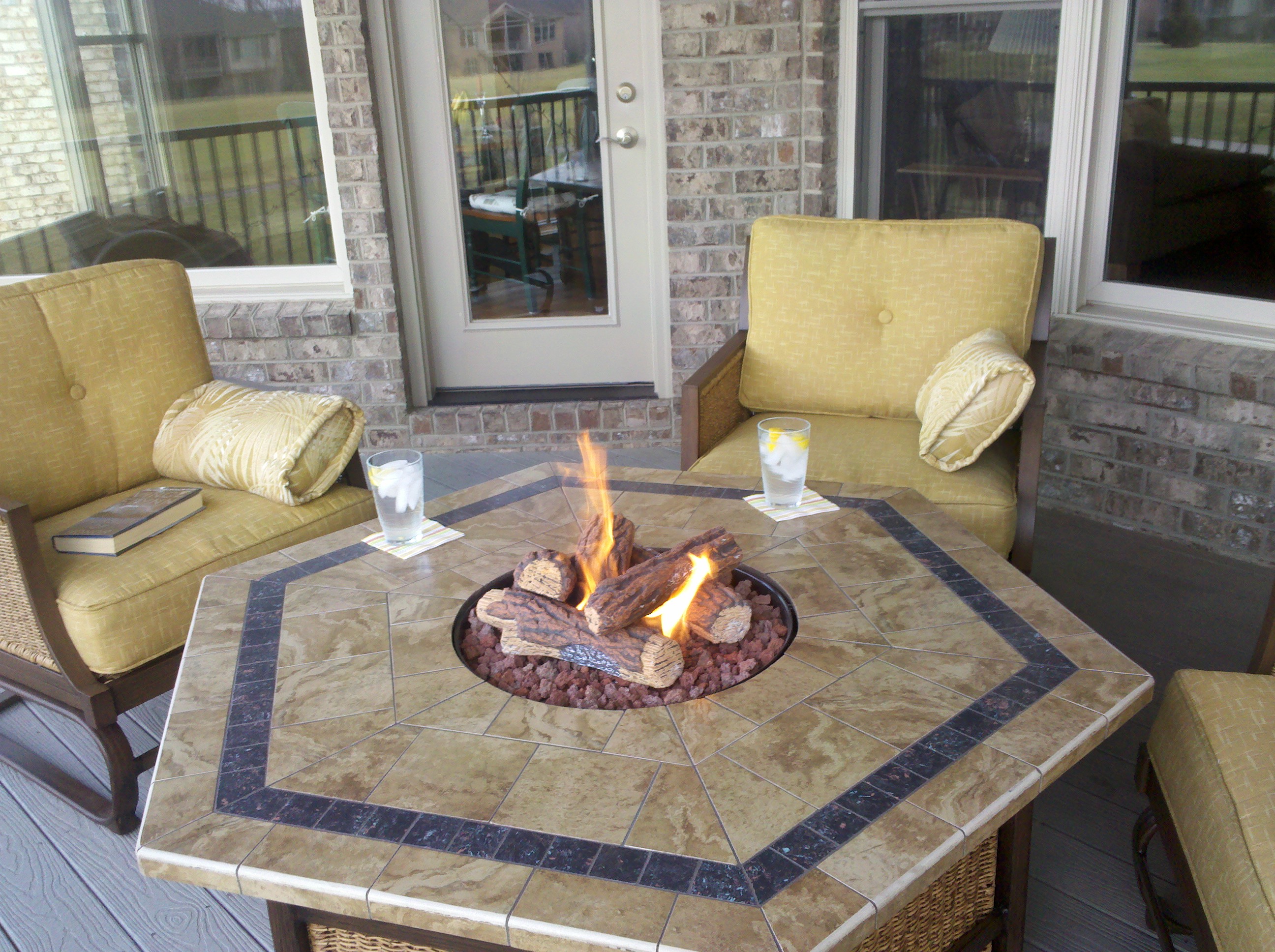 Thanks to the blessings of Mother Nature, we were presented with a treat for the last day of 2010: warm breezes and temperatures in the low-sixties. JB and I began the day right with breakfast at the Pancake House, where we have become regulars with our weekly jaunts for eggs, bacon, and strawberry pancakes.   As we settle into life here in Ohio, I find that, for me, I need the comfort of familiarity, and making a ritual of weekend (or holiday) pancakes is one that combines many loves: time with JB, good food, and people watching.  The early afternoon was spent bumming around The Greene, where we were able to indulge in the glorious and unseasonable warmth while window shopping. After returning home, we did some chores around the house, including the set up of the fire-pit on the patio. While JB did some work on the car, I indulged in a little reading while enjoying the breaths of warm air and the sounds of golfers.
Long past my regular bedtime, we got all dressed up and headed downtown to Sidebar, a local dining establishment that had a special New Year's Eve celebration planned with a five-course menu of delectables with a champagne toast at midnight.  As I dressed for dinner, I began to wonder why I don't do it more often:  get dressed up to go out. In fact, why don't we get dressed up on the days we stay home?  But I digress.
Dinner was certainly an adventure as we sampled items we likely wouldn't have ordered on our own, finding things we likely wouldn't order in the future, though mostly finding treats we would order should they appear on the menu.  Try as I like, I don't think I'll ever be a big fan of lobster when it's still in the shell.  The people watching was great to see the variety of humanity in Downtown Dayton.
After dinner, we headed home and shared a few quiet moments before heading to bed, where we slept in until a luxurious 10 AM.
We kicked off the new year with a brunch of traditional New Year's foods:  pork and sauerkraut served with black-eyed peas and cornbread.  You can take the girl out of the south, but baby, you can't take the south out of the girl.
I hope you were given the opportunity to pay proper homage to the end of 2010 and greeted 2011 with feelings of gratitude, hope, and love.
(Photo is mine, taken 12/31/10)